03 Aug

Transportation club of tacoma hi jinks golf tournament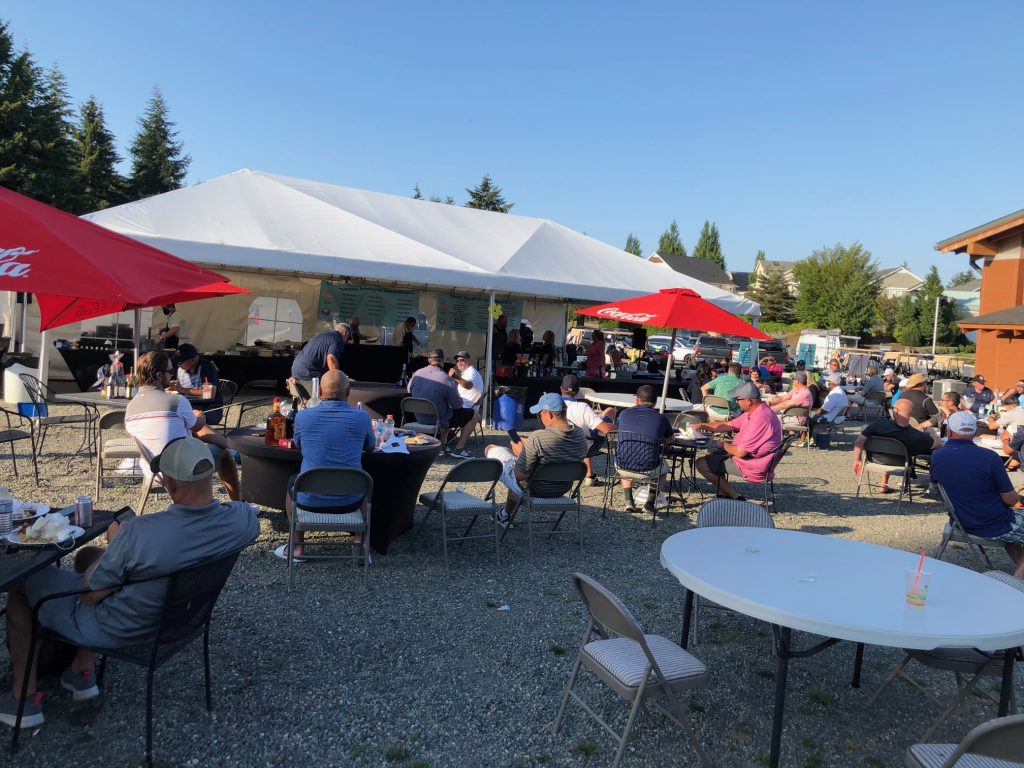 Last Thursday I experienced a bit or normalcy in these not so normal times. The Transportation Club of Tacoma held its annual Hi Jinks golf tournament that raises money for the annual scholarship fund that is given to local kids for college. The club has given on average 20k a year for the last 5 years.
This year was a little different than in past years with social distancing. Who even heard of social distancing before 2020? But, as always the club was prepared and did a great job of making sure everyone had a good time and safely. They had seating outdoors and only 4 to a table, food truck for lunch, and dinner was served by the restraint at the golf course. The beef brisket was delicious.
It was an amazing day to golf and to see people that I had not seen in months. It was 80 degrees, had some great guys in my foursome, and everyone had an amazing time. We finished one stroke out of 3rd place, but that is not what is important.
What is important are the people of the club. Everyone is so generous with their time and money. They do a couple of fundraisers every year, raising tens of thousands of dollars for charities such as Mary Bridge, the Emergency Food Network of Tacoma, Habitat for Humanity, and of the course the Hi jinks that benefits kids. Every year the club raises about $30K for the Emergency Food Network, and it provides 5 meals for every dollar raised.
When I joined the Transportation club of Tacoma, I was joining for business. What I found is that it is great for that, but even better to be a part of a group of amazing people giving back to the community.