02 Nov

Partnership with Pacific Business Systems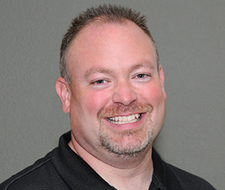 Corrie Bender, with Pacific Business Systems is a trusted partner with NP Info. Corrie and his team provide low voltage cabling and security camera solutions. Corrie is excited about the longstanding partnership with NPI. It's great to work with NPI's technicians and customers who appreciate a quality installation. NPI and PBS both share a high work ethic and dedication to outstanding customer service.
Network cabling is the key starting point to any network. It's amazing how often we see network wiring installation that cause larger network issues. For example, the technical limit on a network cable is 330 feet. Going over this limit not only impacts the specific network cable that exceeded the distance limit, but it can cause collisions on your entire network. Corrie and his team have seen about everything in the 30 years they have been in business. Sometimes it's the corporate puppy at the office chewing a cable, or a staple that missed during installation causing a shorted cable. One of our favorite tools is our Fluke DSX-5000 cable certifier. It takes the guess work out of cable troubleshooting. It will fully certify a cable in under a minute to industry standards and allows us to provide a certification report upon request to a client. Not every cabling vendor has this tool as it is very expensive, but when your troubleshooting a company's cabling infrastructure, it is a valuable piece of equipment that can quickly diagnose problems.
Commercial security camera systems provide peace-of-mind when it comes to the safety of your employees, customers, business assets, and premises. With the wide array of camera features available, it's important to work with an experienced provider who will design and install a camera system that captures images that meet your needs.
Todays advanced security camera system equipment requires significant technical and product expertise. Our team at Pacific Business Systems has the broad range of expertise which includes cabling for your camera system, installation of cameras and NVR (network video recorder), training, setup for remote viewing on your network and away from your network.. Our staff have been designing and installing security camera systems for more than two decades. Our camera system experts will have an easy to understand conversation with you about your requirements and concerns to provide adequate coverage for your business. We will design a long-lasting security camera system customized to your needs.
Today's security camera technology offers amazing features, including:
Viewing your cameras from anywhere you have internet access. View live and recorded footage on your smart phone, tablet your PC.
High-definition cameras with resolutions up to 8 megapixels for crisp, clear images
Thermal imaging

Monitor the temperature of employees to ensure a safe work environment

Monitor equipment temperature, such as forklift charging stations, to detect equipment which may be overheating or causing unsafe conditions

Camera solutions for low light conditions including cameras that can display full color images at night

Technology which can detect human signatures to help prevent false alarms

Custom-built Network Video Recorders (NVR's) featuring dedicated camera network segments to help prevent oversaturation of your data network
Corrie grew up in Kent and graduated from Kent Meridian. He graduated with a commercial pilot degree, but soon realized his passion was for technology. Corrie is married to his wife Tressa of 22 years and has 2 daughters, Ashley (19) and Darcie (16). Ashley is studying informatics at the University of Washington and Darcie is leaning toward a accounting career when she graduates. Corrie and his wife Tressa love to watch the kids play volleyball. Corrie enjoys boating, skiing and a good poker tournament. (especially if Al is at the table 😊)