07 Oct

Meet Sam Preece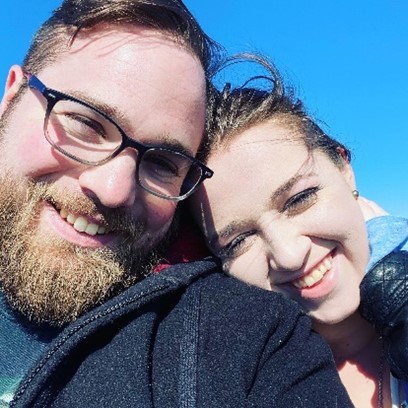 Please help us welcome Sam Preece to team NPI. Sam is the new account manager in the Kent office. Sam is a bachelor, but has a girlfriend of 2 and a half years. Sam lives with his girlfriend Hilary.
Sam grew up in Kent, Washington and went to Kentlake High School. While attending Kentlake, he partook in drama and frisby club. He was not interested being in front of the camera, so he was behind the camera doing the technical production of plays. He also played baseball until the age of 18.
After high school, Sam aspired to be a racecar driver and started working at Pacific Raceways in Covington. He built his first engine with his dad on a 1970 Ford Pickup which he unfortunately drove it like he stole it right until the engine blew up in the middle of Kent Kangley on a rainy day. He found this to be an expensive endeavor, so he switched up and started working in manufacturing.
While in manufacturing, he made things from roof shingles, exhaust parts for folk lifts, to Boeing parts. After the manufacturing, he became a cook at Merril Gardens for 2 years. He then transitioned to Adesa car auction, where he did assessments on repossessed cars for some 72 credit unions on the west coast. He would tell the credit unions the repairs that had to be made to the auctioned cars for them.
Fast forward to today and Sam is the newest team member at NPI. He is the account manager for the Kent office, so you may be hearing from him soon.
When Sam is not at work, he likes to hang out with Hilary, play Dungeons and Dragons, cook/experiment with food making new exciting dishes. He and Hilary were getting into exploring and traveling, but the Corona virus has slowed that down a bit. When Covid is over, they intend on traveling around.
I asked Sam if he could have 3 people from anytime over for dinner, who would they be and what would he serve?
Edgar Allen Poe because he was used his imagination to make wonderful poems.
Aristotle who looked at the stars and saw more than just some lights.
Robin Williams who always showed him no matter what you can always get someone to smile.
Sam's menu would be Roast beef, mashed potatoes and Apple Pie.