05 Nov

Meet Joel O'connor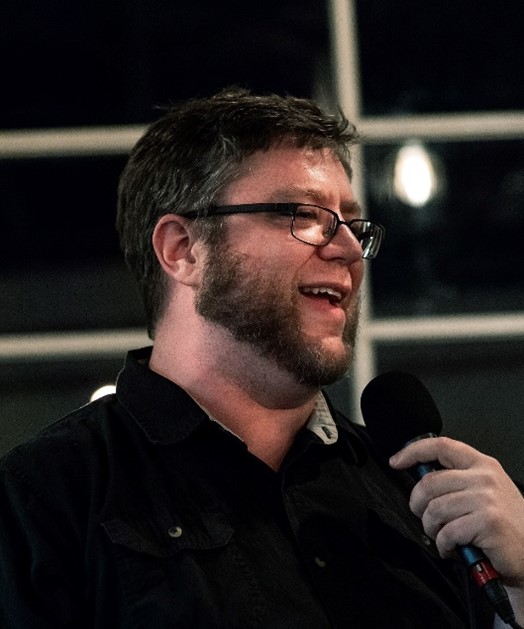 Meet Joel O'Connor. Joel has been with the team for about 4 ½ years, and is one of our engineers.
Joel grew up in upstate New York. He developed an early interes in computers when his parents bought him his first TRS-80. From then on, he knew he would end up in the tech world. Even when he briefly thought he would be an actor in college, something told him to take a few computer courses, just in case.
Sure enough, Joel got his first tech job right out of college in the late 90s, and it's been that way ever since. In 2003 he helped his father start a restaurant Point Of Sale software company where he worked for 13 years, building computers, troubleshooting networks, rebuilding databases, and anything else that needed to be done.
He joined the NPI team in shortly after, and has been on the rise ever since. Joel is in our Bellingham office, and you've probably talked to him if you have trouble with your email, Office 365, Active Directory, or any other server issue.
When Joel isn't working he likes to build/rebuild electric guitars, and when the world isn't on lockdown he performs stand-up comedy all over the Pacific Northwest.
We asked Joel if he could have dinner with any 3 people, who would they be and what would be served?
Miles Davis – He was there for the birth of a new style of music, and he probably has some of the most fascinating stories.
Douglas Adams – His Hitchhiker's Guide to the Galaxy books were instrumental in defining who I am.
Nichelle Nichols – She was groundbreaking in the original Star Trek, was a friend to MLK, and recruited women to be astronauts for NASA.
We'd have fresh made pasta with pesto, parmesan encrusted chicken breast, and a crème brûlée desert.