04 Aug

Foul Mudammas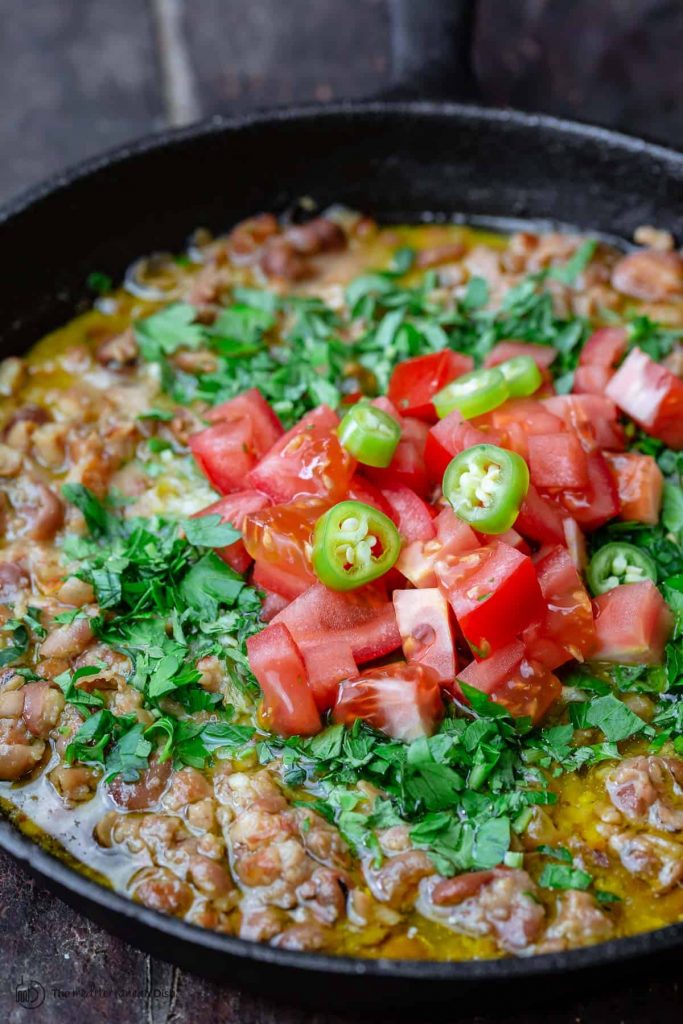 Ingredients
2 cans plain fava beans (13 to 15 ounces each can) (see notes if using dry fava beans)
½ cup water
Kosher salt
½ to 1 tsp ground cumin
1 to 2 hot peppers, chopped (jalapenos will work here)
2 garlic cloves, chopped
1 large lemon juice of
Extra virgin olive oil (Early Harvest)
1 cup chopped parsley
1 tomato, diced
Directions
1 In a cast iron skillet or saucepan, add the fava beans and ½ cup water. Warm over medium-high heat. Season with kosher salt and cumin. Use a potato masher or fork to mash the fava beans.
2 In a morter and pestle, add the hot peppers and garlic. Smash. Add in juice of one lemon and stir to combine.
3 Pour the garlic and hot pepper sauce over the fava beans. Add a generous drizzle of extra virgin olive oil. Top with chopped parsley, diced tomatoes, and a few slices of hot peppers, if you like.
4 Serve with pita bread, sliced veggies and olives.