06 Jul

NPI Ultimate Care package for the new normal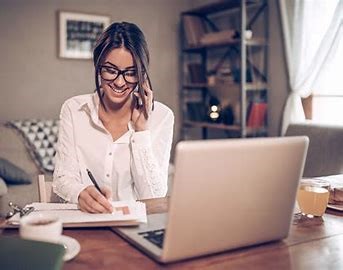 Have you found in the last 3 months that maybe you need to be able to work from home at a moments notice? Have you had trouble staying in contact with your coworkers or clients because you didn't have your desk phone with you? Did you have trouble communicating and collaborating?
We had many clients call us asking for laptops, setting people up at their homes, phones, It support, etc. We felt awful because we didn't have laptops to loan to clients in need, and it was a mad scramble to get people what they needed.
What if you could have all your business critical applications on a laptop, and the next time we have a shelter in place order, your people were able to pick up their laptops, go home plug in and go to work seamlessly? Would that be of value?
We have come up with a solution for you. The Ultimate Care Package. What is included with the package, well see below.
New laptop with docking station
Microsoft Business 365 license
Anti-virus
Managed email security (anti-spam/threat detection)
Email back up
Cloud pbs extension on laptop, cell phone, tablet, and a desk phone for the office
Tier 1 and tier 2 (Unlimited) support for remote/in-house/onite between 7 a.m. and 6 p.m. M-F
Unlimited tier 1 and tier 2 support for emergency issues 24/7
We put this package together to help our clients be prepared for the next thing. With Covid 19, nobody knew the impact it would have on our lives, work lives, economy, and the world. The one thing we did learn was that people can be productive at home with the right tools. The Ultimate package gives you those tools to be successful whether in the office or working from home. Now your organization will have collaborative tools, transfer calls seamlessly, and work as if your are all still in the same building.
If you want more information about this product, please call or email.
253-852-1543 or al@npinfo.com